Powered by Science
and Experience
We specialize in formulation development of injectable
peptides and proteins for first human use.
Formula One is dedicated to providing exceptional laboratory services for the development of injectable peptide and protein formulations, specifically tailored for first human use.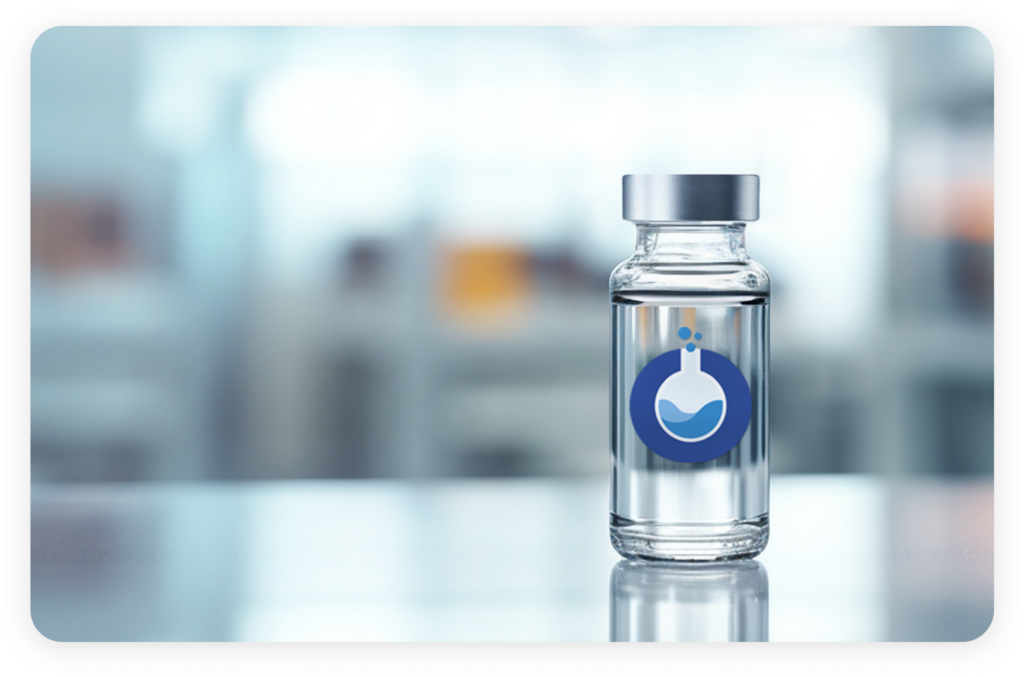 We specialize in providing comprehensive support for the formulation development of injectable peptides and proteins across all core disciplines. Our expertise spans from the initial stages of development, where we can create formulations for toxicity studies and non-clinical pharmacology, to the finalization of the drug product for human use. All of our development work is conducted in our laboratory located in Copenhagen, Denmark.
We go above and beyond by ensuring a seamless transition of the drug product to GMP manufacturing. We take on the responsibility of either transferring the drug product to the first GMP manufacturer or assisting in the screening and selection of a suitable Contract Manufacturing Organization (CMO) for clinical manufacturing. Our commitment to your project extends beyond formulation development, ensuring a holistic approach to your pharmaceutical needs.
We deeply value the power of advanced data analysis. When you entrust us with your data, we guarantee to maximize its value through meticulous data visualization and sophisticated statistical modeling. Moreover, we offer in-silico modeling of your molecule, extracting invaluable insights without the need to sacrifice even a single milligram of API.
And to add the final touch, our team of CMC experts is delighted to assist in the technical writing of the Module 3 sections in your clinical trial dossier. We bring with us substantial expertise in navigating the intricacies of US and EU regulations, particularly for aseptically manufactured injectable drug products. Your comprehensive pharmaceutical journey is our commitment.
All formulation development work
conducted out of our modern laboratory
facility in Copenhagen.
Ready to witness the wonders of our formulation expertise?